Please note that essential oils may cause a reaction in some people. If you are pregnant or on medication please check with your healthcare professional before using any oils, butters or waxes. We recommend a skin test before using.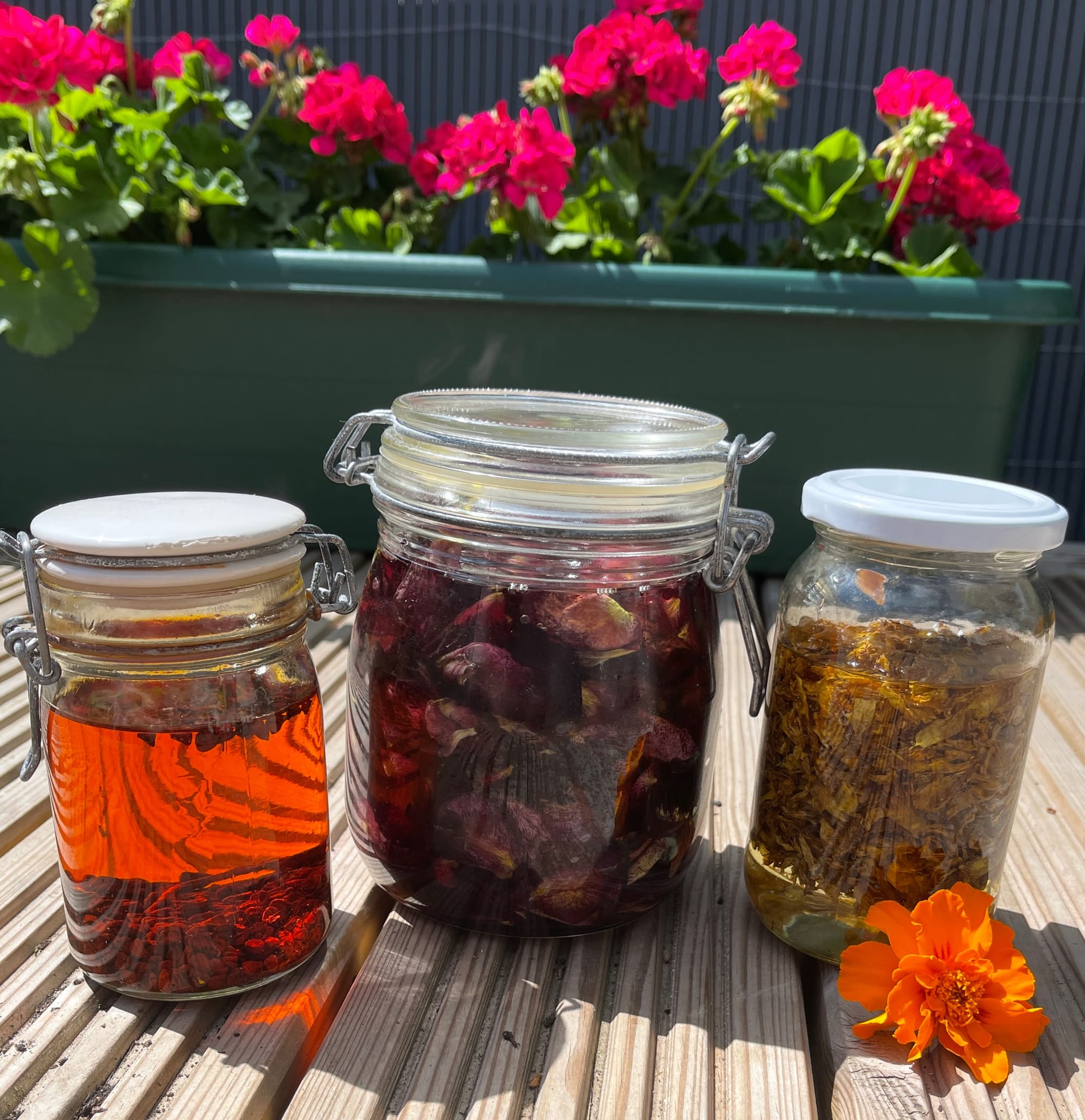 ~
Almond ~ Prunus Amygdalus Dulcis
A monounsaturated vegetable oil with a nice texture and easily absorbed into the skin. Contains up to 80% Oleic Acid, up to about 25% Linoleic Acid, up to 5-10% saturated fatty acids, primarily in the form of Palmitic Acid. 2% Stearic Acid
SAP Value: 0.137
Apricot Kernel Oil ~ Prunus Armeniaca
Apricot kernel oil comes from the seeds of the fruit. It is high in fatty acids and vitamins A, C, and E. Contains approximately 65% oleic acid, 28% linoleic acid, and less than 1% alpha linolenic acid
SAP Value: 0.135
Argan ~ Argania Spinosa L.
Argan oil is a plant oil produced from the kernels of the argan tree. Can regulate the skin and produce a smooth complexion. Percentages of essential acids: Linoleic 35, Oleic 49, Palmitic 10, Stearic 6.
SAP Value: 0.134
Avocado ~ Persea Gratissima
Avocados contain 60% oil. They are rich in oleic acid, and also contain vitamins A, D and E which can help to protect and moisturise the skin. Avocado Oil is said to be rich in essential and trace minerals. Linoleic 10%, Oleic 62%, Myristic 15%, Palmitic 12%, Stearic 1%.
SAP Value: 0.132
Beeswax ~ Cera Alba
Beeswax is a natural wax produced by honey bees of the genus Apis. It contains esters and alcohols.
SAP Value: 0.067
Bergamot ~ Citrus Bergamia
A cold pressed oil produced from the rind of a Bergamot Orange fruit. First extracted in the 1700's for use in Eau de Cologne. It is the flavouring in Earl Grey tea. and said to reduce anxiety and is an effective antiseptic when applied to the skin. Contains Approximately 25–53% of limonene, linalool 2–20% and linalyl acetate 15–40%, 4–7% pigments and waxes.
Borage ~ Borago Officinalis
Also known as Starflower, it is made form the seeds of the pretty blue flowers. An effective anti-inflammatory which can help with eczema, dermatitis, psoriasis and rosacea. Calming and relieving. Contains approximately 15% saturated fat, 15% oleic acid, 38% linoleic acid, 21% gamma linolenic acid and less than 1% alpha linolenic acid
SAP Value: 0.136
Calendula ~ Calendula Officinalis
A soothing and anti-inflammatory oil from the Marigold flower. It is widely used as an ingredient in soothing balms and ointments as an anti-inflammatory and anti- bacterial treatment. Widely used in skin preparations.
Castor ~ Ricinus Communis
Castor oil is known to consist of up to 90% ricinoleic, 4% linoleic, 3% oleic, 1% stearic, and less than 1% linolenic fatty acids. It has a high content of ricinoleic acid. Produces a soft and bubbly soap.
SAP Value: 0.127
Cedarwood ~ Cedrus Atlantica
Cedarwood essential oil is a substance derived from the needles, leaves, bark, and berries of cedar trees. The oil has a woody, balsamic aroma. It is said to have a calming and soothing effect on the mind and body. Also, it is believed to help with respiratory problems and has anti-fungal and antibacterial properties.
Clementine ~ Citrus Nobilis
Cold pressed form the peel of the fruit, this fresh fragrance is said to combat depression. Rich in vitamin C, it will keep skin firm and healthy.
Chamomile ~ Camomile
Chamomile is an herb that comes from the daisy-like flowers of the Asteraceae plant family. Roman Chamomile is known as Anthemis Nobilis and German Chamomile is Matricaria Chamomilla. A centuries old remedy, it is known to remove toxins from the blood and act as an anti-septic.
Coconut ~ Theobroma Cacao
Widely used as an additive to provide moisture for the skin. Contains acids in the following percentages, Lauric 54%, Linoleic 2%, Myristic 23%, Oleic 8%, Palmitic 8%, Stearic 5%.
SAP Value: 0.190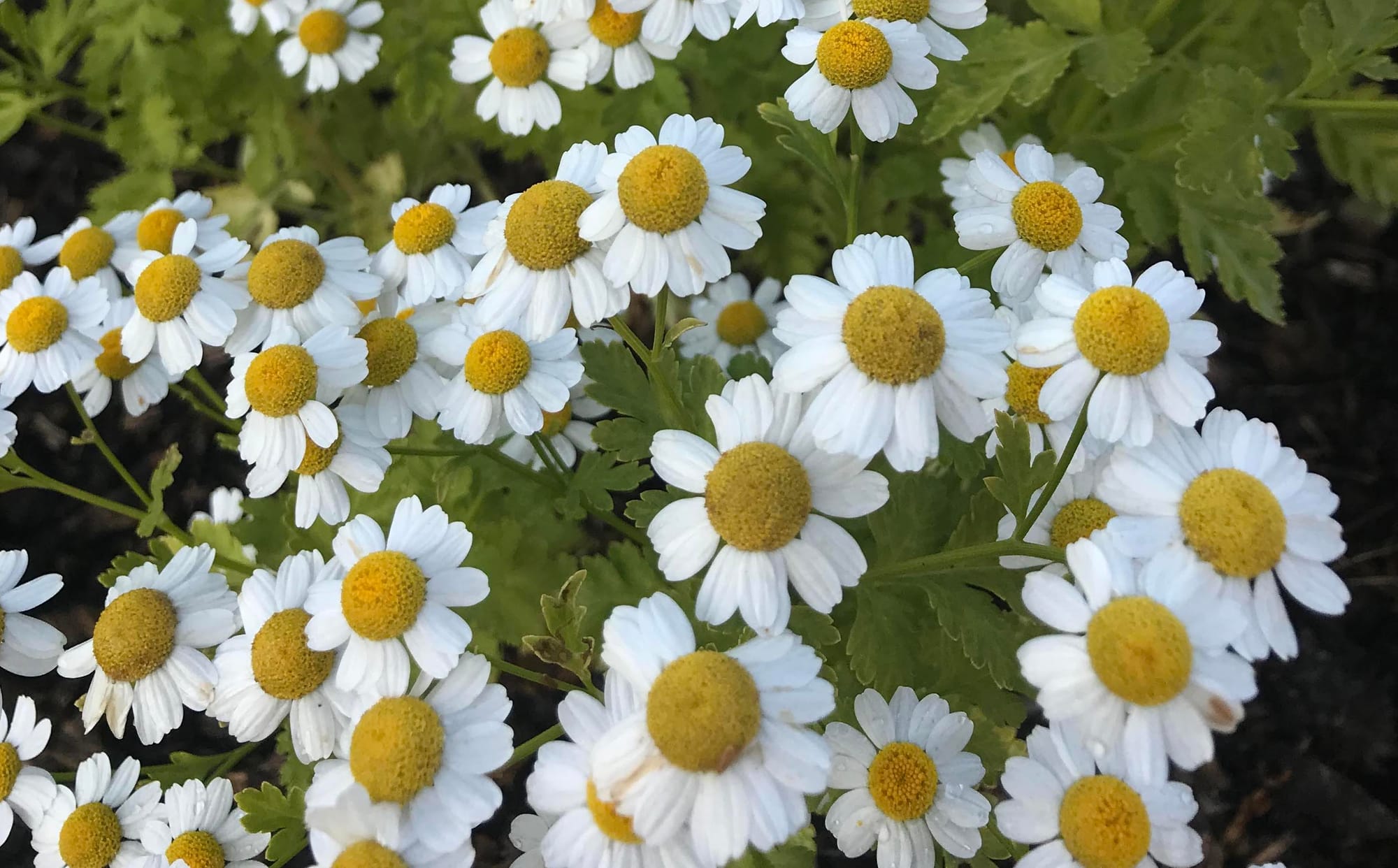 Feverfew ~ Tanacetum Parthenium
Feverfew leaves and flowers are used medicinally. Among its many uses, the herb has become a popular and proven herbal remedy for the treatment of migraine headaches. Feverfew, used regularly, can reduce the frequency, severity, and duration of migraine headaches and calm nausea. It is most effective when used as a preventive. It inhibits serotonin and histamine, substances that dilate blood vessels, and helps to prevent the spasms in blood vessels that trigger migraine headaches. It is an effective remedy for relieving the pain and inflammation of arthritis and alleviating hay fever, asthma and other allergy symptoms.
Frankincense ~ Boswellia Serrata
This is a relative of Boswellia Carterii. A resin that contains high levels of aromatic compounds which make ancient Frankincense a popular choice for many modern day applications, including soothing and nourishing, dry, ageing skin.
Galbanum ~ Ferula Galbaniflua
A fragrant gum resin extracted from a Persian plant. It is mentioned in the bible and was also used by the Egyptians and the Romans. It is thought to help with acne, asthma, bronchitis, cuts, inflammation, wrinkles and wounds.
Geranium ~ Pelargonium Graveolens
Geranium essential oil is derived by steam distillation of the leaves of Pelargonium graveolens. It nourishes and hydrates mature skin, calm irritability and relieve insomnia. It has been used to ward off mosquitoes and head lice.
Grapeseed ~ Vitis Vinifera
Pressed from the grape seeds left over after wine production, this light carrier oil has anti-inflammatory properties with vitamin E and fatty acids good for your skin. Contains approximately 11% saturated fat, 15% oleic acid 69% linoleic acid, and less than 1% alpha linolenic acid
SAP Value: 0.126
Hempseed ~ Cannabis Sativa
Extracted from the seeds of the cannabis plant, Hemp seeds contain a plentiful amount of essential fatty acids that it is said help to alleviate dry skin and eczema due to its anti-inflammatory properties.
SAP Value: 0.134
Hyssop ~ Hyssopus Officinalis
Related to lavender, this pungent plant has been effective in treating female disorders. Also used to clear the respiratory system to get rid of mucus and bronchial spasms. Helps bruises and wounds to heal.
Jojoba ~ Simmondsia Chinensis
Of more than 350,000 identified plants, Jojoba is the only one which produces a significant amount of liquid wax esters similar to those found in human sebaceous glands. Native Americans extracted oil from the seeds to treat sores and wounds. Acids %: Linoleic 6, Myristic 1, Oleic 25, Palmitic 4, Stearic 45
SAP Value: 0.069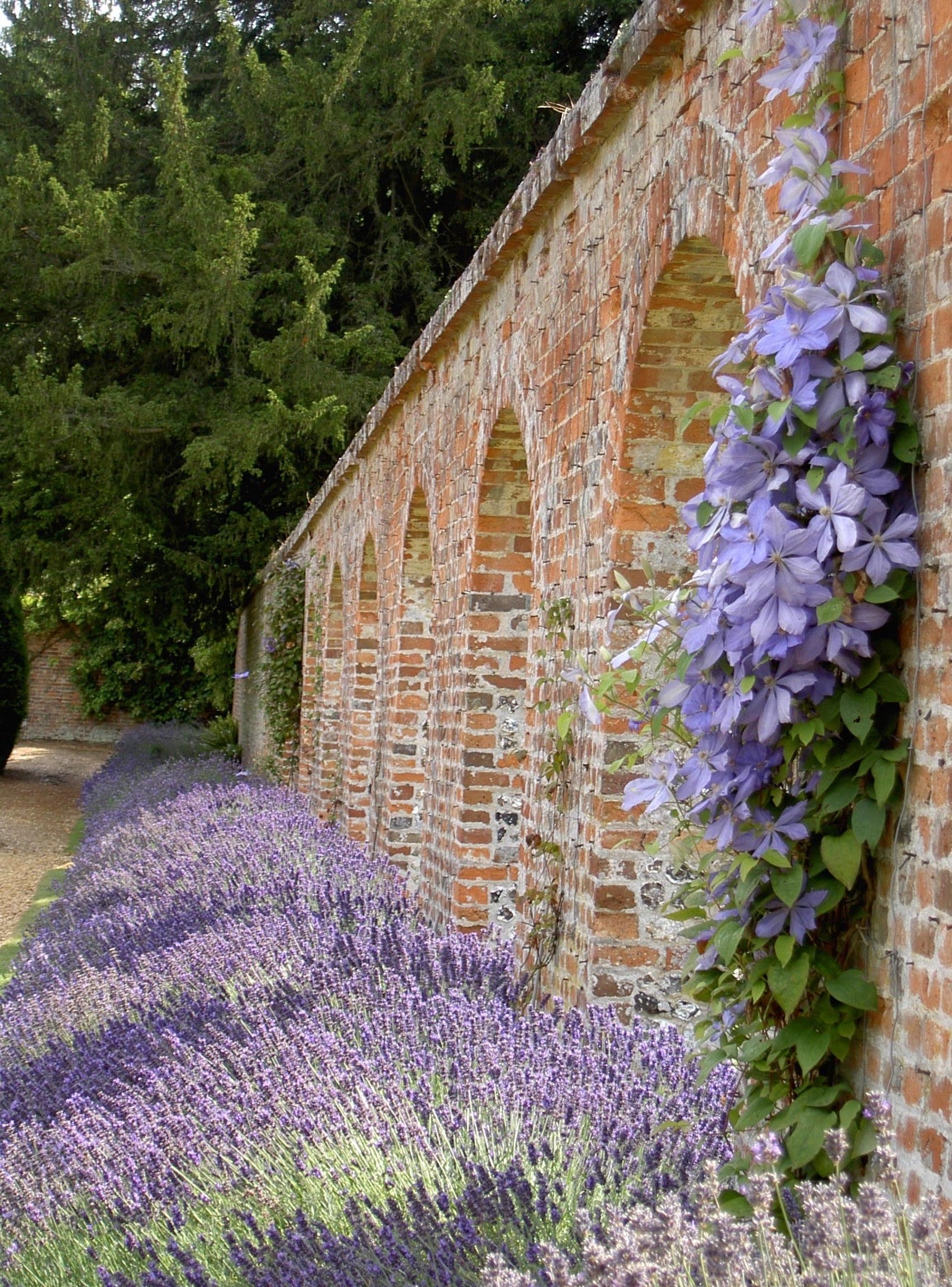 Lavender ~ Lavendula Angustifolia
Also known as garden, common or English Lavender. Cleansing and refreshing, Lavender oil has a soothing and anti-inflamatory effect on the skin, body and mind. It has been used for centuries to treat wounds and help heal various conditions. The flower buds are used to help relaxation and induce sleep. A pleasant remedy.
SAP Value: 0.188
Litsea Cubeba ~ May Chang
This oil is similar in scent to lemongrass oil but is slightly sweeter. Traditionally used to treat asthma, back pain and digestive ailments. The oil is said to relieve fatigue and stimulate the senses. Its natural astringent properties shrinks pores and smoothes acne prone skin.
Marjoram ~ Origanum Vulgare
A herb with beautiful purple wild flowers, Marjoram has several medicinal uses. It is prized as an anti-oxidant and is highly anti-microbial. Hippocrates used it in the treatment of sore throats, respiratory ailments and digestive upsets.
Recently it has been found to be active against MRSA, with impressive results. It has performed better than many of the commonly used drugs which actually cause the creation of further resistant strains of bacteria.
Myrrh ~ Commiphora Myrrha
Myrrh is a resinous substance that comes from the above named tree, common in Africa and the Middle East. It is related to Frankincense and is one of the most widely used essential oil in the world. Ancient civilisations used it as a perfume, incense and as a medicine. We use it as a good oil for helping with dry, cracked skin.
Neroli ~ Citrus Aurantium
Neroli oil is an essential oil produced from the blossom of the bitter orange tree As well as regenerative qualities, neroli oil is also antiseptic, antibacterial, anti-inflammatory and pain-relieving. This makes it useful to treat acne.
Olive ~ Olea Europaea
Acid content %: Linoleic 10, Linolenic 1, Oleic 74, Palmitic 11, Stearic 4. Olive oil is rich in Vitamins A, D, E, and K, and is is used in soap to create a mild and skin conditioning bar.
SAP Value: 0.134
Raspberry Seed ~ Rubus Idaeus
The oil can moisturise and soften skin, as well as reduce flares and irritation like itching, swelling, and redness. Contains fatty acids omega 3 and 6.
SAP Value:
Rosemary ~ Rosemarinus Officinalis
Excellent anti-bacterial and anti-inflammatory properties for problem skin. Refreshing and deep scented, it can improve circulation. Dilute with a carrier oil like jojoba or grapeseed.
Rosehip ~ Rosa Canina L
Extracted from the fruit and seeds of a rose rather than the petals, this versatile oil is a super hydrator and can relieve dry, itchy skin. Full of anti-oxidants, vitamins and essential fatty acids. Linoleic 50%, Linolenic 30%, Oleic 13%, Palmitic 3%, Stearic 2%
SAP Value: 0.133
Rose ~ Rosa Damascena
Rose Otto is the oil derived from steam distillation. It helps to restore dry, ageing skin to give it more elasticity. It is said to hydrate dry skin, clear acne, reduce signs of ageing, minimise the appearance of scars, and help with conditions such as eczema and rosacea. Contains citronellol, geraniol, nerol, linalool, phenyl ethyl alcohol, farnesol, stearoptene.
Shea Butter ~ Vitellaria Paradoxa
A dense and waxy nut butter which is soft and soothing on the skin. Contains Linoleic 7%, Oleic 53%, Palmitic 7%, Stearic 43%. Creamy and moisturising, Shea can be used in many preparations for skin care.
SAP Value: 0.128
Sunflower ~ Helianthus Annuus
Packed with Vitamin E, it also contains omega 6, which helps to treat inflammation of the skin. The Linoleic acid helps protect the skin from bacteria. Linoleic 70%, Linolenic 1%, Oleic 19%, Palmitic 6%, Stearic 4%.
SAP Value: 0.134
Wheatgerm ~ Triticum Vulgare
An excellent source of vitamin E. Contains Linoleic 62%, Oleic 18%, Palmitic 18%, Stearic 2%. Ground wheatgerm added to soap is a natural exfoliant.
SAP Value: 0.131